This shop has been compensated by Collective Bias, Inc. and its advertiser. All opinions are mine alone. #PeriodConfidence #TryTheDivaCup #CollectiveBias
Being a girl is hard enough without having to deal with an unstable home life. My mother volunteers at a teen girl center and asked me one day about buying feminine products for the girls in bulk. My first thought was, "It would be so much more eco-friendly and cost-efficient if you got all of the girls a DivaCup!" That is what triggered the idea of a Confidence Care Package for each of the girls.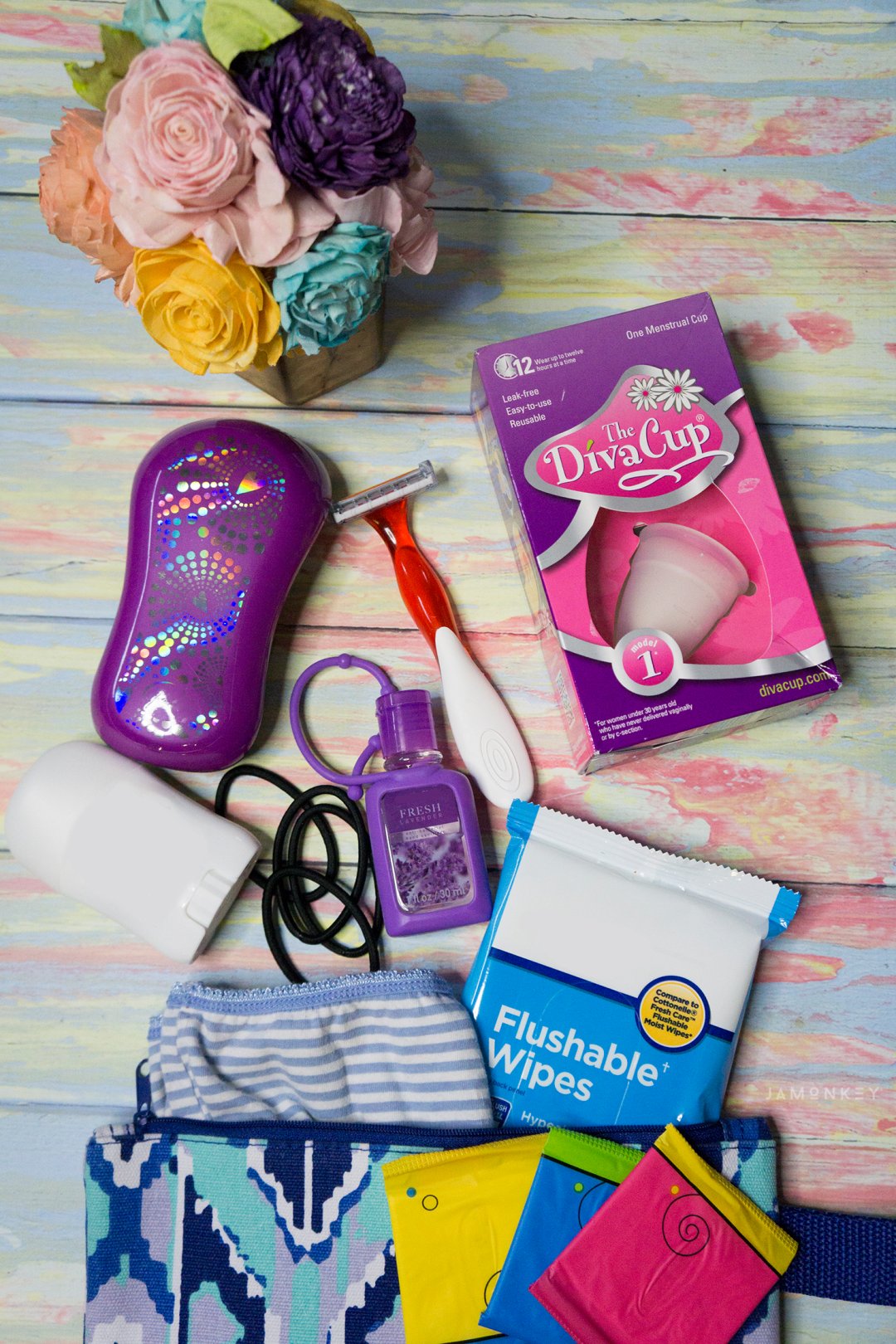 Interested in trying DivaCup? Hover over the photo to click through to Walmart.com and buy them!
The Confidence care package can include a number of things for girls, but here is what I decided to put in ours. We started out by heading to Walmart to get everything we needed. The first stop was the feminine products section to pick up the DivaCup Model 1.
The DivaCup Model 1 is recommended for women under the age of 30 who have never delivered vaginally or by cesarean section. This makes it ideal for teen girls. One of the main reasons I am such a vaginal cup cheerleader is because of how eco-friendly it is and better for your body. Another perk is that it has 12-hour leak protection so the girls could put it in before school and not have to worry about it until they get home. No running to the bathroom every couple of hours. The DivaCup is made from 100 percent healthcare grade silicone making it reusable, the teen center wouldn't have to keep buying products for the girls and could save money allowing them to spend it in other areas that the girls need help.
I love that you can find the DivaCup at your local Walmart now. Back when I got my first DivaCup, you could only get them at special health food and natural living stores! After I picked up the DivaCup, I found a great wet bag that has a waterproof lining so that the girls can store their DivaCup and any other personal items without fear of leaks and something spilling on the bag.
Here are the contents of the Confidence Care Package:
flushable wipes
panty liners
hairbrush
hair ties
deodorant
razor,
hand sanitizer
an extra pair of undies because you never know!
It's like a menstrual bag you would find in most girls bags with the exception of a few additional items I thought teen girls that rely on the center would want and need.
I think this is a great option for teen girls and I think the teen girls center that my helps to volunteer at will benefit greatly if they can get the girls to switch to the DivaCup. I want to try and donate as many of these Confidence Care Package's as I can to the teen center, and I think they are perfect for those looking for ways to give.
Remember to always read the User Guide before trying the cup and to consult with your healthcare provider if you have any questions with regards to vaginal or gynecological health. The DivaCup Consumer Care Team is available to answer questions and concerns. They can be reached at [email protected], 1-866-44-3482 or via social media networks. This team is really the best team to contact and are super helpful to customers. They are on the phone with women, for insertion, removal, etc.