This is a sponsored post written by me on behalf of Cooper Tires for IZEA. All opinions are 100% mine.
Last year I visited the Cooper Tire test track to test the difference between their tires and their competitors. It was a ton of fun and I learned a lot while I was there. Now I'm more conscience of my tires and taking precautions to be sure my family is safe. Now that Winter is over it's time for me to do another check and see if it's time to change my tires.
Sure enough, my tread is low and it's time to replace them. Perfect timing for the Cooper Tire Spring Event. Now through April 15, consumers are eligible to receive a prepaid Visa card worth up to $70 when purchasing a new set of four qualifying Cooper Tires through participating dealers. If you drive an SUV or a CUV you can get the Discoverer SRX tires.
The Discoverer SRX offers a premium 65,000-mile Tread Wear Protection Warranty and a 45-Day Road Test guarantee ensure a confident choice and smooth ride for SUV and CUV drivers, if you aren't satisfied with your Discoverer SRX tire purchase you may return them to your original dealer within 45 days of purchase for a FREE OF CHARGE Cooper brand replacement only, including mounting and balancing.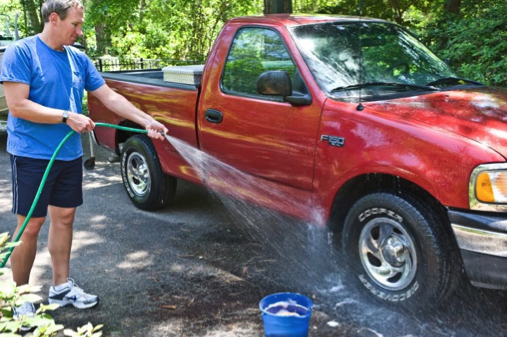 Plus, you'll get the signature Cooper Tires Wear Square, which is my favorite feature on these tires. The Wear Square is located at six points of reference around the inside and outside of the tread. Throughout the tire's lifetime, the square changes shape beginning with a full square and ending with an exclamation mark when tire tread is low, allowing consumers to quickly and easily assess the approximate tread remaining on the tires.
Use the Dealer Locator to find a dealer near you so you can save on an important part of your car that keeps your family safe.